Other courses
Below are courses run by colleagues whom we know and trust.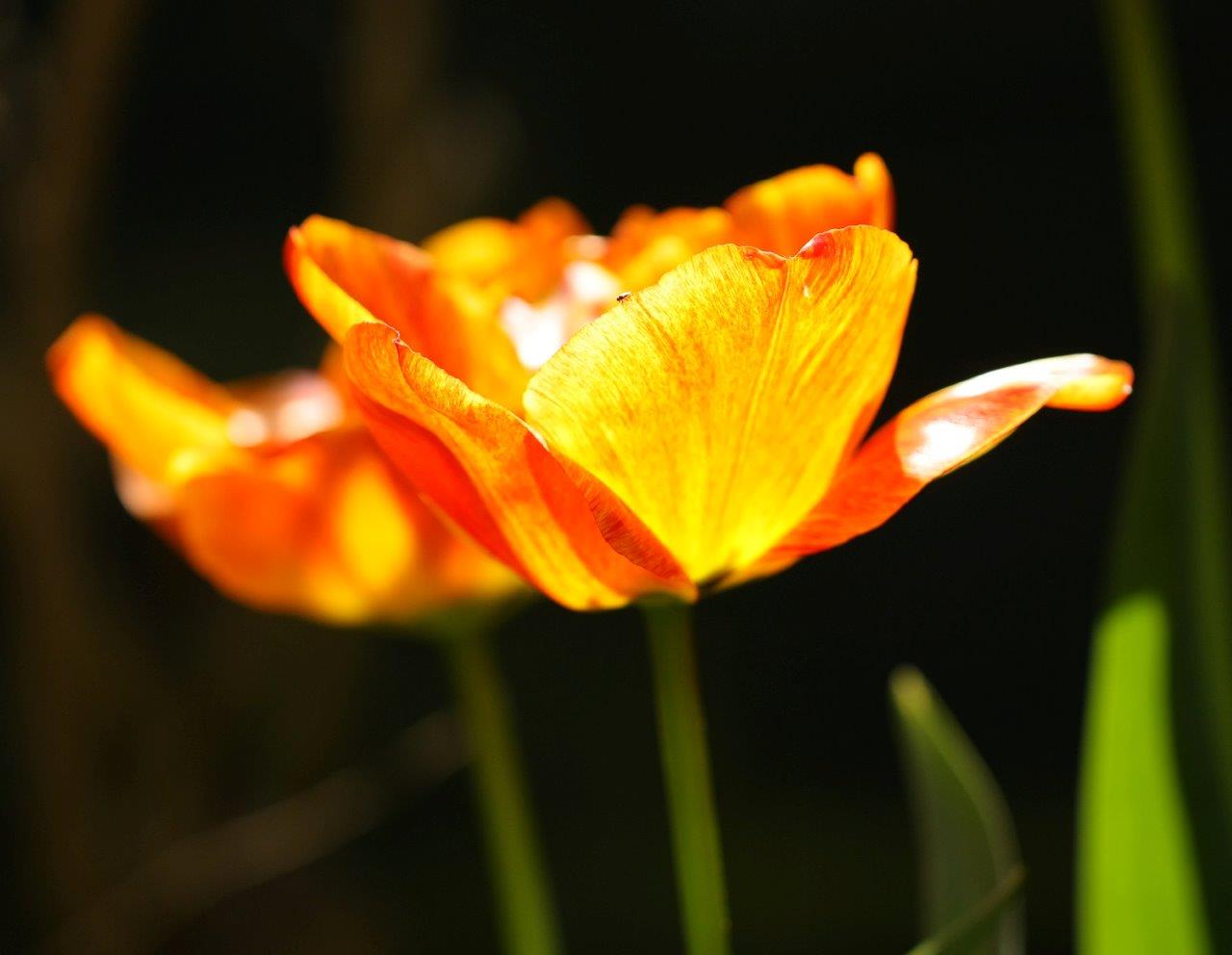 4 DAY MOVEMENT RETREAT

at TRIGONOS, North Wales with Sarah Silverton
Sunday 25th - Thursday 29th March, 2018
(4pm arrival on 25th and 1.30 departure after lunch on 29th)
Designed as an opportunity to deepen your mindfulness practice through a balance of movement and sitting practices. It is suitable for people new to mindfulness retreats and those whose bodies will welcome more movement practice in the mix! We will share a wide range of gentle movement practices with you during the retreat alongside sitting practice.
Fee: £225 per person (plus accommodation costs payable to Trigonos)
If you have any questions or to book your place please contact
This retreat meets the requirements for a TTP Level 1 retreat through Bangor University and will contribute to the requirement for your annual retreat to comply with the Good Practice Guidelines and UK Listing.
http://www.trigonos.org for information of venue and accommodation options.

The Official Mindful Self-Compassion 5 Day Intensive
Mon Jun 11, 2018 10:30 am - Fri Jun 15, 2018 3:30 pm
Florence House, Southdown Road, Seaford, East Sussex. UK, BN25 4JS
DESCRIPTION

Enjoy 5 extraordinary days of profound self-care, learning the life-changing tools of Mindful Self-Compassion. Join us at the sumptuous Florence House Retreat Centre, nestled in 6 acres of beautiful grounds, hugging the exquisite beach on the Sussex coastline in the UK.
---

Embrace the rare opportunity to steep in Mindful and Compassion practices that will invite you to make peace with the most important relationship you'll ever have; the one with yourself. Learn practical techniques that are simple to learn and apply them with ease to your everyday life.
---

Give yourself the space and time to nurture yourself, away from frenzied demands and persistent routine. Relax in private, tranquil surroundings and soothe your body with scintillating seaside air and nourishing home-grown organic, vegetarian cuisine.
---

The MSC Intensive is the perfect way to learn all the remarkable tools and valuable skills to live a self-compassionate life, especially if your schedule makes it difficult to commit to the 8 week training. Learn all the MSC practices in comfort, away from hectic life distractions. Give yourself the freedom to soak up the MSC teachings, learn in a peaceful environment with experienced, supportive teachers.
---
Ret in the knowledge that everything will be taken care of, whilst you learn, reflect and practice making friends with yourself in the privacy and comfort of this supportive training. Relish time-out for yourself, away from the demands of work and family pressures. Give yourself what you need, whilst we take care of the rest!
---
Benefit from exclusive use of Florence House, so you can totally relax, knowing that you can be yourself and only be amongst fellow participants.
As part of the experience you will receive a beautifully bound MSC manual with all the practices and research information. Audio recordings of all the practices you learn on the course, so that you can leave knowing you have resources to help you deepen and develop your practice. And an exclusive bonus for all Kind Mind Academy Graduates is FREE access to a daily morning practice with Kathryn and her MSC Graduate Community.
---
We have negotiated a Gluten Free, Vegetarian provision for all our meals. If you have any other dietary requirements above and beyond these, please do let us know. Please note, there may be a small additional supplement.
---
Florence House has beautiful accommodations, predominantly on a twin share basis, over two floors. Please do let us know who you would like to share with, if you are coming with an existing friend or two. Of course, we will all be great friends after our time together.
---

You are significantly kinder to others than you are to yourself…
You're tired of your inner critic running the show…
You want to actually like yourself, befriend who you are…
You want peace in your head and heart…
You are time-starved and cannot commit to 8 consecutive weeks training…
You are impatient to learn MSC and want an immersion experience…
You want a break from everyday life to rest, reflect and nurture yourself…
You want to learn in a safe, private and supportive environment…
You enjoy nourishing, organic, home-made delicious food.
You want to learn in a beautiful, peaceful place where everything is taken care of…
This course is for anyone wanting to learn or deepen mindfulness and self-compassion skills and qualifies as one of the prerequisites for the MSC Teacher Training.

---

Let us share with you about the phenomenal MSC training programme:
You will learn the Official MSC Intensive Programme originated and certified by the Centre of Mindful Self Compassion (CMSC) based on ground breaking research by Kristin Neff, PhD, and the clinical expertise of Christopher Germer, PhD.
Led by experienced, qualified (and really lovely) teachers Kathryn Lovewell & Julia Sweetman.
MSC teaches core principles and skills that enable us to respond to difficult situations and emotions, with the same compassion that we would extend to our loved ones.
MSC is a skill that can be learnt by anyone. The only prerequisite we would suggest is having an open willing heart and buckets of kind curiosity. It is an adventure into the often unchartered world of warm appreciation for yourself, especially in moments of difficulty or suffering. No previous experience with mindfulness or meditation required.
Self-compassion is not self-pity or self-indulgence. It is a way to gently offer loving kindness to ourselves when things are tough.
Self-compassion provides emotional strength and resilience, allowing us to motivate ourselves with kindness, admit our shortcomings, forgive ourselves for being human; bring a warmth to the way we respond to ourselves and recognise that we are not alone in our struggle – that we share a common humanity.
MSC helps us ask the question " What's the more compassionate option here?" It brings the mind into the present and trains the brain towards compassionate motivation as a default mode. (Thupten Jinpa).
---
So why would you choose this retreat? Let's look at the evidence based lasting BENEFITS:
Self-compassion is powerfully linked to wellbeing. It is strongly associated with fewer negative states like depression, shame and negative body image and it is strongly linked to more positive states like happiness, life satisfaction and optimism. It is also linked with better physical health.
The latest research shows the proven benefits of Mindful Self-Compassion safely and effectively improves health by:
enhancing emotional wellbeing
building resilience
boosting happiness
reducing anxiety
reducing depression
These benefits are sustained even one year after the completion of the MSC programme. We are living proof of this ;0)
---
Research shows that self-compassionate people are more likely to:
engage in healthier behaviours like drinking less, exercising and eating well
take greater responsibility for their actions and are more likely to apologise if they offend someone
are less afraid of failure and are more likely to try again and persist in their efforts after failing
cope with tough situations like trauma, divorce and chronic pain
engage in perspective-taking & to realise they are not alone in their experience
compromise in relationship conflicts and be more compassionate towards others
MSC has also been shown to reduce Care Giver Fatigue!
---
THE DETAILS...
---
When and Where?
The MSC 5 Day Intensive will be held in the UK at Florence House Retreat Centre, Southdown Road, Seaford, East Sussex. BN25 4JS Starting at 10:30am on Monday morning (11/06) and ending at 3:30pm on Friday afternoon (15/06). Registration from 9:30am on the Monday morning.
We have negotiated special accommodation rates pre and post the MSC programme. If you require or desire a room for an extra night or two, please simply email Florence House directly info@florencehouse.co.uk (and copy us in).
---
Is everything really included for this price?
Yes, it really is! We want to create the space for you to be distraction-free and to stay fully focused and relaxed, whilst you learn, reflect and practice Mindful Self-Compassion in the privacy and comfort of this supportive training. Accommodation, all meals, morning and afternoon teas, the training and all materials. The setting at Florence House is stunning. You'll be fed beautifully and nurtured so all you need to do is focus on getting the most out of our time together.
---
What is the cost? Where do I book?
We have a number of ticket options available. Simply scroll back up to the top of this page and click on the gold FIND OUT MORE button. If you have any questions, please email liz@kindmindacademy.com.
Is there a payment plan?
Yes, you are welcome to pay in instalments. A £300 non-refundable deposit is required at time of booking to secure your place. Then please select the preferred payment plan from the ticket options offered. Instalment plans are also available.
If you would like to discuss the Bring a Buddy option or a different plan, please emailliz@kindmindacademy.com and we'll see what we can create.
---
What about my dietary needs?
For ease and so everyone can relax we have requested that the meals are Gluten Free and Vegetarian. If you have any additional dietary needs please contact the lovely people at Florence House directly info@florencehouse.co.uk (and copy us in), as a very complex dietary need will incur a supplement.
---
What about my mobility considerations?
Please simply let us know what considerations you have and what you require. The venue has a couple of steps to the front door. Accommodations are via a minimum of one set of stairs.

---
MEET THE TEACHERS...
---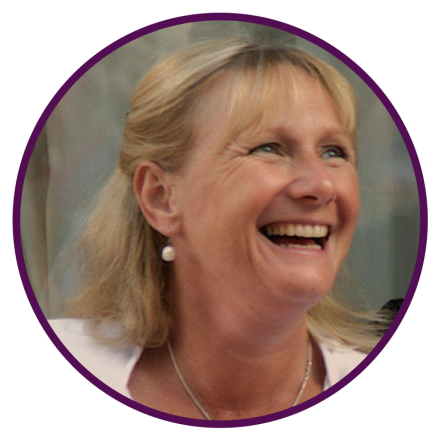 Kathryn Lovewell
---
Kathryn Lovewell is a profoundly passionate Certified Mindful Self-Compassion teacher. She first experienced MSC in 2015 after a long and deep search for self-love, self-acceptance and peace with her body. MSC was the key she had been looking for. Since that day, every challenge, every moment of pain, every sadness has been an opportunity to practice MSC and come home to kindness.
Kathryn is an award winning emotional health and wellbeing specialist. For over a decade she has combined meditation, mindful awareness, therapeutic practices and positive psychology to create personal and professional development programmes in the UK, USA & Australia. She is the author of the bestselling book Every Teacher Matters; Inspiring Wellbeing through Mindfulness and co-author of The Positive Edge Journal. Her mission is to inspire tender self-care and loving self-kindness across the globe.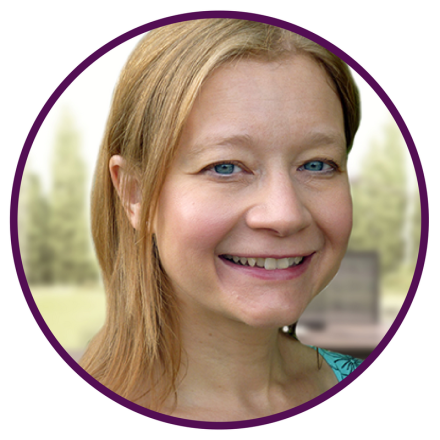 ---
Julia Sweetman
---
As a qualified Nutritional Therapist, Julia Sweetman has been running her own practice and teaching about nutrition, health and wellness for the Irish Institute of Nutrition and Health (IINH) since 2008. Prior to this, she had a successful career as a Senior Manager for a large Health and Beauty Retailer. Her change in career was motivated by a period of ill health that stemmed from burning the candle at every end possible and from a lack of awareness about self-care.
Julia's journey to health involved learning about the positive benefits of good quality nutrition and of a regular mindfulness practice. These aspects were then enhanced by the addition of the 'heart centred' practices of self-compassion, gratitude and loving kindness. Living life in this new way has helped Julia to realise so many wonderful benefits and it has had positive ripples in every aspect of her life. This includes her approach to being a mum of amazing and fun focused 6-year-old twins.
Julia is also a qualified MSC teacher and has taught several MSC courses in Ireland. She is very excited to be offering this course with Kathryn.
---
o you have another question?
---
Please do let us know what further information you require. Please emailliz@kindmindacademy.com and we can arrange to give you a call. Or call Kathryn directly on +44.7941.247.460.
LOCATION
Florence House, Southdown Road, Seaford, East Sussex. UK, BN25 4JS