"You can't stop the waves, but you can learn to surf" Jon Kabat-Zinn
Our Mindfulness Based Stress Reduction course is based on the teachings of Jon Kabat-Zinn (author of Full Catastrophe Living) at the University of Massachusetts Medical Centre and the Mindfulness-Based Cognitive Therapy courses developed by Segal, Williams and Teasdale at the University of Bangor where Jean, the course facilitator has completed her studies.
The Mindful Self Compassion course is based on the work created by Kristin Neff and Christopher Germer. The Mindful Eating is based on the work of Jan Chozen-Bays who has created an 8 week course called Mindful Eating-Conscious Living.
The aims of our courses are to facilitate students with the learning of skills and techniques in Mindfulness which will enhance their ability to remain in the here and now within different contexts. To be better able to deal with life's events and experiences with a greater ability, to respond in a way which is beneficial to them in a self compassionate way, rather than one which causes undue stress and illness and disharmony. For them to experience a richness and perspective which may have been formerly impaired.
The courses provide an opportunity to share experiences and to learn from those of others without the pressure to disclose any information unwillingly. We guide you through mindfulness exercises and practices offering individuals time to feedback and examine their experiences so enhancing the depth of their learning.
Students not only participate in the group sessions but also practice the techniques shared on a daily basis at home in order to further their skills and maximise the benefits. This is an essential part of the course.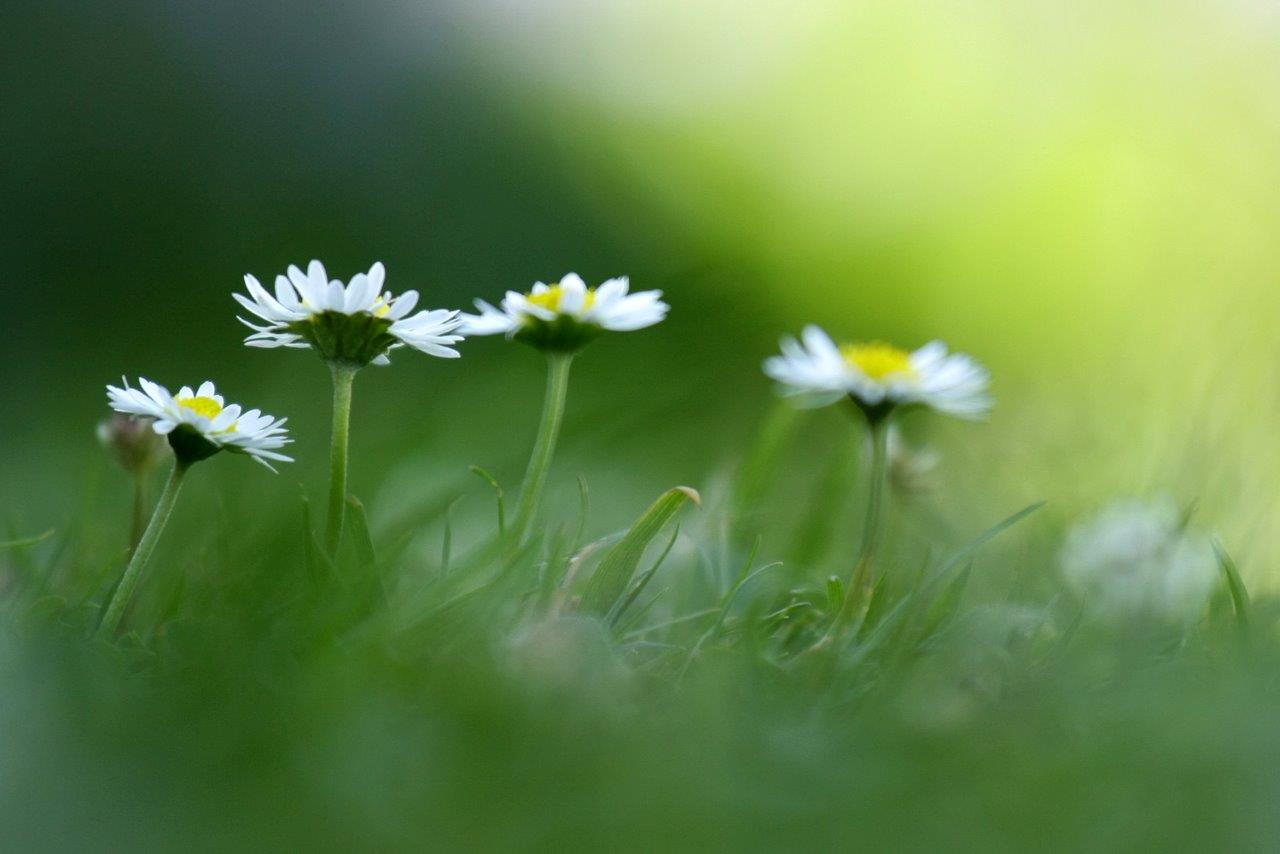 AN INTRODUCTION TO MINDFULNESS
These offer a flavour of the 8 week course providing the opportunity for students to be confident that Mindfulness Based Stress Reduction is a life skill they wish to learn and that it is presented in a way which is acceptable to them.
8 WEEK MINDFULNESS BASED STRESS REDUCTION COURSE.
Session 1: An introduction to Mindfulness
Session2: How to handle stress
Session3: The Power of being present: living all your moments
Session 4: Learning about our patterns of reactivity to stress
Session 5: Using mindfulness to respond to stress
Session 5: (a): Optional Silent practice session depending on room availability
Session 6: Stressful communications and interpersonal mindfulness
Session7: Life style choices: How can I best take care of myself?
Session8: Keeping your mindfulness alive.
We back up the information shared at the course meetings with a workbook and CD's.
The courses involve up to 15 students depending on the venue, where we participate in discussion, meditation practices, information sharing, and some gentle movement and stretching exercises. Mostly this is done sitting together on chairs or lying on the floor. We will check with you on booking regarding any difficulties you may have in an effort to meet your needs (e.g. visual or hearing impairment).
DAY OF MINDFUL SILENCE:-
An experiential day lead by Jean and Sonia where you have the opportunity to stay silent and set aside the distractions of the many daily activities we have including interacting with others. You will be led through meditations and practices which facilitate the opportunity for you to become more in touch with your true self. You are freed from the need to make conversation or to assume a particular personality. The silence allows you to notice more acutely both what is happening internally and in the world around you. There are many health benefits associated with the practice of silence. We recommend this course for people who have some experience and knowledge of meditation.
Mindful Eating 8 week course facilitated by Jean and Alex.
This course is about exploring and allowing yourself to become aware of the nurturing opportunities that are available through food preparation and consumption which respects your own inner wisdom. It is not a weight reduction course, although it can be a side effect.
Mindful eating involves paying full attention to the experience of eating and drinking, both inside and outside the body. We pay attention to the colours, smells, textures, flavours, temperatures, and even the sounds (crunch!) of our food. We pay attention to the experience of the body. Where in the body do we feel hunger? Where do we feel satisfaction? What does half-full feel like, or three quarters full?
We also pay attention to the mind. While avoiding judgment or criticism, we watch when the mind gets distracted, pulling away from full attention to what we are eating or drinking. We watch the impulses that arise after we've taken a few sips or bites: to grab a book, to turn on the TV, to call someone on our cell phone, or to do web search on some interesting subject. We notice the impulse and return to just eating.
We notice how eating affects our mood and how our emotions like anxiety influence our eating. Gradually we regain the sense of ease and freedom with eating that we had in childhood. It is our natural birthright.
The old habits of eating and not paying attention are not easy to change. Don't try to make drastic changes. Lasting change takes time, and is built on many small changes.
Week 1: What is mindfulness: Why and How to apply it to Eating.
Week 2: Slowing down/Pausing and Hunger
Week 3: Fullness and Satisfaction
Week 4: Identifying Conditioned Patterns around Eating
Week 5: Emotions and Body AWareness
Week 6: Food and Mood
Mindful Retreat Day
Week 7: Craving
Week 8: Working with Heart Hunger.
AN INTRODUCTION TO MINDFUL EATING
NO MORE DIETING!
Wouldn't it be great to let go of a dieting cycle leaves so many of us feeling like failures? If we just had more willpower to resist eating the 'wrong' foods and stick to the diet rules, then we could succeed once and for all. This idea that we are at fault keeps us trying, and failing over and over. The truth is, that research into the long-term effects of dieting show that we are not alone in finding it difficult to stick to a diet. While almost any type of weight loss diet or eating plan will work in the short term, in the long term, approximately 95% of dieters will regain the weight they lost.
What if there is another way? Mindful Eating can help us address issues with overeating, get off the diet cycle for good and re-establish a healthy relationship with food? A clue to the benefits of Mindful eating can be found in this definition of mindfulness-
Mindfulness is deliberately paying attention, being fully aware of what is happening both inside yourself- in your body, heart and mind- and outside yourself, in your environment. Mindfulness is awareness, without judgment or criticism.
We can let go of the external rules and instead begin to shine the light of enquiry and curiosity onto what really drives our eating behaviours. That's where the magic happens, from understanding our own needs and desires comes lasting change.
By paying attention, with kindness, patience and compassion, we begin to hear what our body, heart and mind are really hungry for. We learn how to take a mindful pause, within which we can begin to hear the truth behind our desire to eat. When eating stops being a mindless, automatic response, the opportunity arises to explore our true needs rather than stuffing them down with food.
Over time, the practice of Mindful Eating allows us to relearn that joyful and simple relationship with food we once had.
8 WEEK MINDFUL SELF COMPASSION COURSE
Mindful self-compassion is the foundation of emotional healing—being aware in the present moment when we're struggling with feelings of inadequacy, despair, confusion, and other forms of stress (mindfulness) and responding with kindness and understanding (self-compassion). Mindful self-compassion also means holding difficult emotions—fear, anger, sadness, shame and self-doubt—and ourselves, in loving awareness, leading to greater ease and well-being in our daily lives.
Mindful self-compassion can be learned by anyone. It's the practice of repeatedly evoking good will toward ourselves especially when we're suffering—cultivating the same desire that all living beings have to live happily and free from suffering. And as the Dalai Lama says, self-compassion is the first step toward compassion for others.
What to Expect In MSC you'll learn to:
• Practice mindfulness and self-compassion in daily life
• Understand the science of self-compassion
• Handle difficult emotions with greater ease
• Motivate yourself with kindness rather than criticism
• Transform challenging relationships, old and new
• Manage caregiver fatigue
• Practice the art of savoring and self-appreciation
• Teach simple self-compassion skills to others
Course activities include short talks, experiential exercises, meditation, group discussion, and home practices. MSC is an opportunity to explore how we typically respond when difficulties arise in our lives and to learn tools for becoming a warm and supportive companion to ourselves. Burgeoning research shows that self-compassion is strongly associated with emotional wellbeing, coping with life challenges, lower levels of anxiety and depression, healthy habits such as diet and exercise, and more satisfying personal relationships. It is an inner strength that enables us to be more fully human—to acknowledge our shortcomings, learn from them, and make necessary changes with an attitude of kindness and self-respect.
MSC participants are asked to practice mindfulness and self-compassion at home for up to ½ hour per day during the course.
The MSC course is a journey in self-discovery and self-kindness. Self-compassion has the paradoxical effect of both soothing our emotional distress as well as opening us to the pain that we may have been unconsciously holding inside, often for many years. Therefore, some difficult emotions are likely to surface during the course as we grow in our capacity to embrace and heal them.
These notes are taken from the teachings of Kristin Neff and Christopher Germer , founders of Mindful Self Compassion and their websites :-
www.centerformsc.org/Training www.mindfulselfcompassion.org/
The MSC course is a journey in self-discovery and self-kindness. Self-compassion has the paradoxical effect of both soothing our emotional distress as well as opening us to the pain that we may have been unconsciously holding inside, often for many years. Therefore, some difficult emotions are likely to surface during the course as we grow in our capacity to embrace and heal them.
These notes are taken from the teachings of Kristin Neff and Christopher Germer , founders of Mindful Self Compassion and their websites :-
www.centerformsc.org/Training www.mindfulselfcompassion.org/
SPACE TO WRITE DAY:- facilitated by Maggie Reed with Jean and Sonia
Discover your creativity through writing and mindfulness.
To attend this day, no previous knowledge of mindfulness is needed, although it is desirable. There will be a day of informal mindfulness practice to bring awareness to your moment by moment experience, together with a series of fun writing activities.
You don't need to be a writer, but writers are not excluded! It is not about learning the craft of writing or how to get published, but about discovering aspects of yourself through creativity. Use this time to play with words and not worry about spelling, punctuation or grammar. Expressive writing is personal and emotional, so sharing your writing is entirely optional. The day is about having some fun in a mutually respectful and safe place, without judgement and within a group community. As is our normal way of doing groups, all will be held with a light touch and with great sensitivity. Each day varies so if you have attended before that is not a problem.
A RETREAT WEEKEND AT THE CLOVER MILL
Finding freedom in the body: Using Yoga, Mindfulness and Ayurveda to live with ease
A weekend retreat that will leave you with practical tools to take home to your everyday life. This retreat is suitable for all levels of experience. Accessible techniques from yoga and mindfulness provide ways of reconnecting with mind and body while Ayurvedic nutrition and massage allow you to fully relax and nourish yourself in the beautiful surroundings of Clover Mill.
As humans it is inevitable that there will be periods in our life when we will experience physical pain, emotional pain and distress, loss or bereavement. This short retreat is an opportunity to reflect and explore how we work with these elements of being human.We have planned a gentle, nurturing and compassionate retreat weekend. Using mindfulness, meditation, yoga and other gentle movement practices we will explore the landscape of the body. Scaravelli Yoga allows us to listen deeply to the wisdom of the body and to move and rest in ways that create ease and freedom. Mindfulness practice offers us ways of reframing and transforming our relationship to physical, emotional and psychological pain.
During the weekend there will be guided session of yoga and mindfulness for the whole group, periods of free time and the opportunity for individual support. All retreats at Clover Mill also include a full Ayrurvedic assessment and an individually tailored massage treatment.
Self- Leadership and Mindfulness:
A radical approach to personal and professional transformation.
Jean, Sonia and Alan met at a recent Chamber networking event in February and have since been working collaboratively on how they can bring the transformational worlds of coaching and mindfulness together to really serve business owners, teams and professionals in transforming leadership, creativity, purpose and well being in their life and business.
Using mindfulness combined with purposeful transformational coaching we aim to empower and enhance your creativity. Your experience will include an eclectic mix of creative learning, powerful distinctions and evidence-based theory and we have 3 big aims for your day:

To transform the way, you think about your roles in life and your personal and professional impact.
To create a more purposeful, productive, creative and happier personal and professional life.
To use all your senses and fully interact with transactional relationships both internal and external.
Body Awareness and Mindfulness Practice from an Alexander Technique Perspective
Jon Kabat-Zinn the creator of the Mindfulness Based Stress Reduction 8 week programme writes in his book 'Full Catastrophe Living':
"We have already seen that posture is very important in the sitting meditation and that positioning the body in a certain way can have immediate effect on your mental and emotional state. Being aware of your body language and what it reveals about your attitudes and feelings can help you to change your attitudes and feelings just by changing your posture.... Every time you intentionally assume a different posture, you are literally changing your physical orientation and therefor your inner perspective as well."
This day workshop will look at what this statement could mean with regards to:
-How we use ourselves when we are sitting, especially for meditation
-Mindful walking, body scans and 3 minute/step breathing spaces with Alexandrian considerations
-The power of our bodies to inform and change us.
-Extending, deepening and supporting our mindfulness practice
Teacher: Azizë Stirling has been an Alexander Teacher since 1993, and a Mindfulness teacher since 2013 and has just completted the Master's programme in Mindfulness at Bangor University.
AT and Mindfulness are very sympathetic – what often is implied in one is made explicit in the other.
REFRESHING YOUR MINDFULNESS MUSCLE DAY
This is an opportunity to revisit both formal and informal practice to strengthen intention and awareness about our moment by moment experience. It is to be loosely planned in order to be able to respond to the needs of the group as they arise in a compassionate and non-judgemental way. We intend to hold the group with a light touch and also incorporate some elements of fun.