"Equanimity is a perfect, unshakable balance of mind." Nyanaponika Thera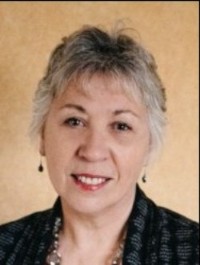 RMN(retired), BS(c)Hons, Post Grad(dip) CMRP, Certificate of Competence in teaching Mindfulness Based Interventions.
Jean's professional background is in mental health nursing in the NHS. Over the last fourteen years she has been teaching Mindfulness in the NHS and developed this further by training at Bangor University, the Centre for Mindfulness Research and Practice which has international links and expertise. She is accredited by the UK Network for Mindfulness-Based Teacher Training Organisations.
Jean is keen to share the benefits of mindfulness through Malvern Mindfulness. She is committed to ongoing training and increasing the skills she can bring to the mindfulness courses. The latest development is as a Teacher in Training for a Mindful Eating-Conscious Liviing 8 week course.
There is an expectation that to be able to teach mindfulness, the teacher is also a practitioner. Jean has benefited personally from the practice of daily mindfulness.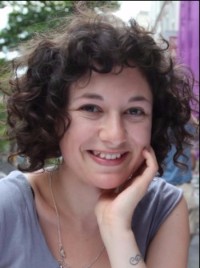 Jess has been practicing yoga all her life and teaching since 2010. Her practice is based in the Scaravelli approach as taught by Christine Borg. This yoga is playful, attentive and curious. It encourages fluidity and flexibility by working with the natural lines and curves of the body rather than forcing it into uncomfortable shapes. Her teaching also draws on her training in Dru Yoga, qigong and other movement practices.
Jess' mindfulness practice began in 2008 through an involvement with Wake Up London, a group of young people interested in creating social change through personal peace. She spent several years facilitating Wake Up events and projects and in 2015 moved to the Barn Retreat Centre, Sharpham to spend a year as a Retreat Coordinator. Since then she has lead a series of retreats exploring how we can find freedom in our bodies and peace in our minds and hearts.
Alongside this work, Jess is privileged to palliative care nurse caring for people at the end of life in an inpatient unit.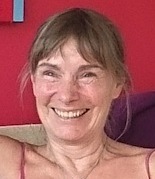 Azizë Stirling has been an Alexander Teacher since 1993, and a Mindfulness teacher since 2013 and has just completed the Master's programme in Mindfulness at Bangor University.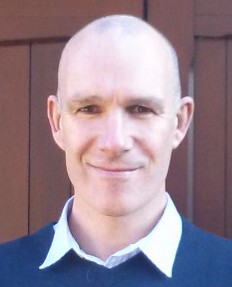 Alan is a qualified business and life coach, has 20 years successful corporate leadership experience and a huge passion for personal, leadership and business development.He has successfully led different sizes of teams from 4 people up to 2000 and has had accountability for annual revenue turnover from £250k to £250m.
Alan's coaching, although bespoke, does focus on mindset and how each of us recognise and use their infinite creative minds to powerfully create, impact and influence – and what is getting in the way.He is currently furthering his learning and development with an American coaching school, interacting with top business, leadership and life coaches and brings his transformational learning into his own coaching practice.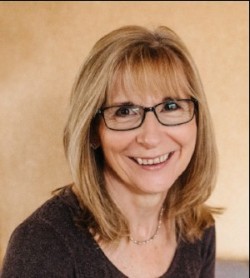 RMN (retired), Trained MSC teacher (CMSC in San Diego)
Sonia worked as mental health nurse in the NHS for thirty-nine years, where one of her main areas of expertise was running groups for carers.
She has been teaching mindfulness alongside Jean at Malvern Mindfulness for the past five years and more recently has become a trained teacher of Mindful Self-Compassion with the Centre for Mindful Self-Compassion in San Diego, USA. Sonia has personally enjoyed pursuing her interest in yoga and meditation since the age of 22 and is delighted that there is now scientific research supporting the benefits of mindfulness which encourages more people to enjoy its benefits. Sonia has gained personal benefit from practicing mindfulness especially from the practice of mindful self-compassion.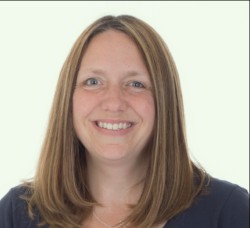 Alexandra Stevenson BSc (Hons), PG Dip NT, mBANT, CNHC
Alex is a Registered Nutritional Therapist and qualified meditation teacher (British School of Meditation)
She has worked for many years with clients with type 2 diabetes and weight management issues. She uses mindfulness techniques to help clients achieve their health goals and to explore and rebuild a healthy relationship with food and body image.
Alex is passionate about helping people to rediscover a healthy and compassionate relationship with food, and with themselves. With mindful awareness, we can find freedom and empowerment in our food choices, instead of judging ourselves and feeling stuck in unbalanced eating patterns.
Alex came to mindfulness and meditation practice as a result of suffering with anxiety in her early 20s. She has developed a regular mindfulness practice since then and frequently attends mindfulness based courses and retreats. She has recently completed the Mindful Eating, Conscious Living Part 1 training with Jean.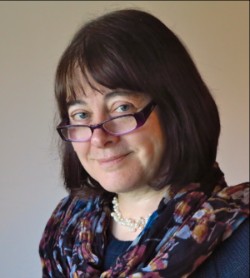 Maggie Reed has an MA in Creative Writing from Lancaster University and has had poetry and short stories published in magazines and online. She has recently completed a Post Graduate Diploma in Creative Writing for Therapeutic Purposes at the Metanoia Institute in London. Previously she taught in Colleges of Further Education for over 20 years. She is also a qualified life coach.
UK Network for Mindfulness-based teachers
Jean is registered on the UK Teachers Network Listing
https://www.mindfulness-network.org/listingspage.p...
Both Jean and Sonia have an ongoing commitment to training and continuing personal and professional development as outlined in the 'Good practice guidelines' listed below.


Good Practice guidelines for teaching mindfulness based courses
A teacher of mindfulness-based approaches should have the following:
A. Mindfulness Based Teacher Training
1. Familiarity through personal participation with the mindfulness-based course curriculum that they will be learning to teach, with particular in-depth personal experience of all the core meditation practices of this mindfulness-based programme.
2. Completion of an in-depth, rigorous mindfulness-based teacher training programme or supervised pathway over a minimum duration of 12 months.
B. Training or background required in addition to mindfulness-based teacher training
1. A professional qualification in mental or physical health care, education or social care, or equivalent life experience, recognized by the organization or context within which the teaching will take place.
2. Knowledge and experience of the populations that the mindfulness-based course will be delivered to, including experience of teaching, therapeutic or other care provision with groups and/or individuals, unless such knowledge and experience is provided to an adequate level by the mindfulness-based teacher training itself. An exception to this can be when teaching with the help of a colleague who knows well the population to whom the course will be delivered and has a relevant qualification. They would also need to have an understanding of mindfulness-based approaches.
3. If delivering MBCT, knowledge of relevant underlying psychological processes, associated research and evidence-based practice, unless these are provided to an adequate level by the mindfulness teacher training programme.
4. If delivering MBCT or other mindfulness-based course with a clinical population, an appropriate professional clinical training.
C. Ongoing Good Practice Requirements
1. Commitment to a personal mindfulness practice through daily formal and informal practice participation in annual residential teacher-led mindfulness meditation retreats.
2. Engagement in processes which continue to develop mindfulness-based teaching practice:
Ongoing contacts with other mindfulness practitioners and teachers, built and maintained as a means to share experiences and learn collaboratively and regular supervision with an experienced mindfulness-based teacher including: Opportunity to reflect on/inquire into personal process in relation to personal mindfulness practice and mindfulness-based teaching practice receiving periodic feedback on teaching through video recordings, supervisor sitting in on teaching sessions or co-teaching with reciprocal feedback.
3. A commitment to ongoing development as a teacher through further training, keeping up to date with the evidence base, recording and reflecting on teaching sessions, participation in webs forums etc.
Adherence to the ethical framework appropriate to the teacher's professional background and working context.